Author's Website
www.natashafarrant.com/
Author's Facebook
Find Natasha Farrant on Facebook
Author's Facebook Latest

Author's Tweets
Mon, 3 Mar 2014 @ 15:55


Finding it hard to focus so calling out the big guns: Rachmaninov's piano concerto no3. Does that make me a classical music nerd? Do I care?

Thu, 27 Feb 2014 @ 13:48


lovely meeting with @AliSewan @FaberChildrens about Bluebell 3 and long hot summer holidays. What will those childrens get up to next?

Sat, 15 Feb 2014 @ 19:10


RT @sophie_waters: On the Blog: an interview with @NatashaFarrant1 http://t.co/abqnAfvWVK

Thu, 13 Feb 2014 @ 12:11


Despicable Me vs DM2? 1 definitely has better plot. 2 has most awesome minions (gelato! gelato!) Undecided. Thoughts?

Wed, 12 Feb 2014 @ 14:15


why is it that just writing the words "chocolate biscuit" makes me start to salivate?
Author's Blog
natashafarrantsbigbookblog.blogspot.com/
Did you know
At lovereading
4kids
you can download and read an opening extract and an online review of books by Natasha Farrant and hundreds of other authors
Children's Author 'Like-for-Like' recommendations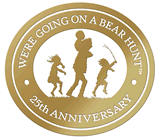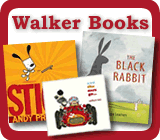 Need to send a gift?
Click to buy book vouchers
Natasha Farrant - Children's Author
---
Natasha Farrant has worked in children's publishing for almost twenty years, running her
own literary scouting agency for the past ten. She is the author of the Carnegie longlisted and Branford Boase shortlisted YA historical novel The Things We Did For Love, as well as two successful adult novels.
She grew up in London where she still lives with her husband, their two daughters and a large tortoiseshell cat. She is the eldest of four siblings and has never dyed her hair pink.
Photo credit Sam Armstrong.
---
Featured Books, with extracts by Natasha Farrant
---
Loading other books by Natasha Farrant...