Featured Books, with extracts, by Natasha Farrant
Loading other books by Natasha Farrant...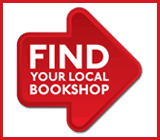 Author Info
Author's Website
Author's Facebook
Find Natasha Farrant on Facebook
Author's Facebook Latest
Author's Tweets
Thu, 30 Jul 2015 @ 08:58


And we're off! Granada here we come!

Wed, 29 Jul 2015 @ 18:47


Ah, good old Mallarme! https://t.co/1WdQIx2Ptq

Wed, 29 Jul 2015 @ 17:17


"Big game hunting is necessary to fund conservationism". There's a thorny contradiction.

Wed, 29 Jul 2015 @ 12:43


Hello @Safreads, congratulations on the new book shop! I would love to do events with you! Good luck!

Wed, 29 Jul 2015 @ 08:09


Why do sane (am assuming dentists are sane) people go to Africa to kill animals they won't eat? Am not a hunter, so it's a genuine question.
Author's Blog
natashafarrantsbigbookblog....
Did you know
At Lovereading4kids you can download and read an Opening Extract and an online review of books by Natasha Farrant and hundreds of other authors.