Author's Website
www.natashafarrant.com/
Author's Facebook
Find Natasha Farrant on Facebook
Author's Facebook Latest

Author's Tweets
Wed, 17 Sep 2014 @ 10:11


RT @GdnChildrensBks: Congrats to Rachel Wilson: winner of our young screenwriter comp which we ran w @NatashaFarrant1 http://t.co/Q7g3iDQlw…

Tue, 16 Sep 2014 @ 06:13


Hangover. It's Tuesday and I don't drink. How? Oh yes, the rosé. The rosé counts.

Sat, 13 Sep 2014 @ 23:01


Cheers, laughter, tears and a slice of social history for 14 year old daughter. Perfect evening. So good #PRIDE

Mon, 8 Sep 2014 @ 18:14


New York City, here I come!

Fri, 5 Sep 2014 @ 17:08


Today I would have liked to write, but Frankfurt looms and the day job called instead. Ah well. Trollope worked in the post office.
Author's Blog
natashafarrantsbigbookblog.blogspot.com/
Did you know
At lovereading
4kids
you can download and read an opening extract and an online review of books by Natasha Farrant and hundreds of other authors
Children's Author 'Like-for-Like' recommendations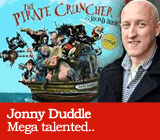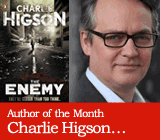 Need to send a gift?
Click to buy book vouchers
Natasha Farrant - Children's Author
---
Natasha Farrant has worked in children's publishing for almost twenty years, running her
own literary scouting agency for the past ten. She is the author of the Carnegie longlisted and Branford Boase shortlisted YA historical novel The Things We Did For Love, as well as two successful adult novels.
She grew up in London where she still lives with her husband, their two daughters and a large tortoiseshell cat. She is the eldest of four siblings and has never dyed her hair pink.
Photo credit Sam Armstrong.
---
Featured Books, with extracts by Natasha Farrant

Flora in Love
Natasha Farrant
A welcome return of the large, artistic and somewhat chaotic Gadsby family as they are charmingly and wittily observed by Bluebell Gadsby on video and in her diary. This time Bluebell turns her attention to falling in love. While Bluebell...
Featured in:
11+ readers
|
14+ readers
|
Books Reviewed by Children
Format:
Paperback -
Released:
05/06/2014
Info
Extract
Wishlist
Compare Price
Buy

The Diaries of Bluebell Gadsby After Iris
Natasha Farrant
Longlisted for the Guardian Children's Fiction Book Award 2014 - One of our Books of the Year 2013 - July 2013 Book of the Month
Ebullient, life affirming, witty and utterly convincing and tinged with credible sadness, thirteen year...
Featured in:
11+ readers
|
14+ readers
|
Book Awards
|
Books Reviewed by Children
|
Books of the Month
|
Guardian Fiction Prize
Format:
Paperback -
Released:
04/07/2013
Info
Extract
Wishlist
Compare Price
Buy
---
Loading other books by Natasha Farrant...