Did you know
At lovereading
4kids
you can download and read an opening extract and an online review of books by Marjane Satrapi and hundreds of other authors
Children's Author 'Like-for-Like' recommendations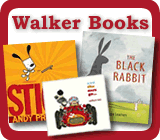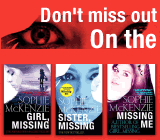 Need to send a gift?
Click to buy book vouchers
Marjane Satrapi - Children's Author
---
Marjane Satrapi was born in 1969 in Rasht, Iran. She now lives in Paris where she is a regular contributor to magazines and newspapers throughout the world, including the New Yorker and the New York Times. She is the author of several children's books, as well as the critically acclaimed and internationally bestselling memoir Persepolis, which has been translated into twelve languages, and was awarded the first Fernando Bueso Blanco Peace Prize in Spain.
---
Featured Books, with extracts by Marjane Satrapi
---
Loading other books by Marjane Satrapi...