Did you know
At lovereading
4kids
you can download and read an opening extract and an online review of books by Paula Harrison and hundreds of other authors
Children's Author 'Like-for-Like' recommendations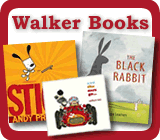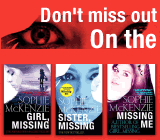 Need to send a gift?
Click to buy book vouchers
Paula Harrison - Children's Author
---
Paula Harrison began inventing stories and writing them down as a child. One of her best was about a magical land inhabited by talking bookworms. After taking an English degree, she became a primary school teacher and is now married with two children. She loves inspiring children's imaginations and believes that day-dreaming can be a really good use of your time (although she hasn't actually said that during a lesson). Over the years, she's shared many different authors' books with children, and now she can't wait to share her own.
Paula says: "The beginnings of the idea for The Rescue Princesses came when I watched my daughters playing. They were racing around the garden pretending to be Princesses who could go anywhere and do anything they liked. That set me thinking: in a world where anything is possible, Princesses won't be sitting around on thrones. They'll be out there, proving they're better than the Princes!"
---
Featured Books, with extracts by Paula Harrison
---
Loading other books by Paula Harrison...