Author's Website
www.lissaprice.com/
Author's Facebook
Find Lissa Price on Facebook
Author's Facebook Latest
Author's Tweets
Wed, 22 May 2013 @ 11:15


Now he's sitting next to me (albeit in our pod style seats). He's charming the knickers off all of us.

Wed, 22 May 2013 @ 11:09


Traded seats and had a chat with Russell F'ing Brand on Virgin. So nice and unassuming.

Sat, 18 May 2013 @ 21:57


Istanbul Starters fans, bring your friends tomorrow to the signing. I have swag for you, a special stamp, & a prize giveaway! Spread the wrd

Sat, 18 May 2013 @ 20:58


Istanbul on a Saturday night. Imagine the sounds of the city - rock music blending into traditional. http://t.co/F44VI8HMDJ
Author's Blog
www.lissaprice.com/
Did you know
At lovereading
4kids
you can download and read an opening extract and an online review of books by Lissa Price and hundreds of other authors
Children's Author 'Like-for-Like' recommendations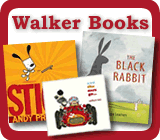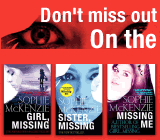 Need to send a gift?
Click to buy book vouchers
Lissa Price - Children's Author
---
Lissa Price has written children's television for Jim Henson Productions and is an award-winning screenwriter. She lives in the foothills of Southern California, but has previously travelled the world; walking with elephants in Botswana, swimming with penguins in the Galapagos and travelling with nomads in India. When she sat down to write, she found that the most surprising journeys were still inside her mind.
Photo: Paul Gregory Photography
---
Featured Books, with extracts by Lissa Price
---
Loading other books by Lissa Price...