Author's Website
www.sarahlean.co.uk
Author's Tweets
Mon, 20 May 2013 @ 13:31


Lovely Rosi @BookEating_Girl busy organising Booktrust Read for my School awards this wk. And looking after me :D) http://t.co/zuOg34Tzcx

Sun, 19 May 2013 @ 19:09


Bath tomorrow (city not tub) to celebrate successes & enjoyment of children who excelled in the Read For My School scheme.

Thu, 16 May 2013 @ 17:01


Scroll to Beatrix Havergal - the inspiration for a Roald Dahl/Quentin Blake character. No prizes here! http://t.co/ZwjOhbuJcL

Mon, 29 Apr 2013 @ 17:56


News just in...Bees breathe a temporary zzzigh of relief as Pesticides given two year sentence.
Did you know
At lovereading
4kids
you can download and read an opening extract and an online review of books by Sarah Lean and hundreds of other authors
Children's Author 'Like-for-Like' recommendations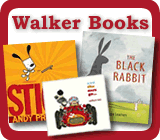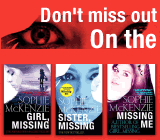 Need to send a gift?
Click to buy book vouchers
Sarah Lean - Children's Author
---
Sarah Lean grew up in Wells, Somerset but now lives in Dorset with her husband, son and dog. She has worked as a pageplanner for a newspaper, a stencil-maker and a gardener, amongst various other things. She gained a first class English degree and became a primary school teacher before returning to complete an MA in Creative and Critical Writing with University of Winchester. 'A Dog Called Homeless' was her first novel.



---
Featured Books, with extracts by Sarah Lean
---
Loading other books by Sarah Lean...