Author's Website
theandyrobbsite.co.uk/
Author's Facebook
Find Andy Robb on Facebook
Author's Facebook Latest
Author's Tweets
Author's Blog
theandyrobbsite.co.uk/?page_id=37
Did you know
At lovereading
4kids
you can download and read an opening extract and an online review of books by Andy Robb and hundreds of other authors
Children's Author 'Like-for-Like' recommendations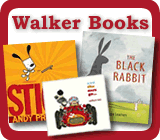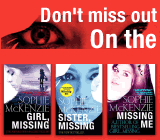 Need to send a gift?
Click to buy book vouchers
Andy Robb - Children's Author
---
Andy Robb was born in Devon. Once he realised that he was too short to be taken seriously as a costumed hero, he decided to spend as much time as he could playing make-believe. After training as an actor, he went on to appear in stage plays, TV dramas and films, including 'The Woman in Black' with Daniel Radcliffe, released in 2011, and 'Coronation Street' (as Brian Tilsley's murderer). Whilst acting Andy wrote a number of pieces for stage, television and radio before a chance encounter with best-selling author Alex Garland inspired him to start writing fiction.
Geekhood is his debut novel. Andy lives on a house boat on the Thames.
---
Featured Books, with extracts by Andy Robb
---
Loading other books by Andy Robb...