Did you know
At lovereading
4kids
you can download and read an opening extract and an online review of books by Ursula Jones and hundreds of other authors
Children's Author 'Like-for-Like' recommendations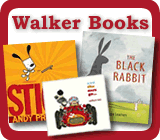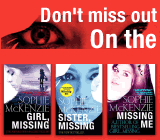 Need to send a gift?
Click to buy book vouchers
Ursula Jones - Children's Author
---
Ursula Jones has had a long and successful career writing for children. In 2003 she won a gold Smartie Award and in 2008 she was awarded the inaugural Roald Dahl Funny Prize. She also trained at the Royal Academy of Dramatic Art; she has a dual career as both a writer and an actress.
Ursula's creativity was undoubtedly influenced by her unique childhood and early literary encounters. She lived in the house where Arthur Ransome spent his schooldays and where he set much of his well-known Swallows and Amazons series. She also met Beatrix Potter, at that time rather elderly and bad-tempered, who chided her sister for trespassing on her land. Frequently moving house, enjoying an abundance of physical freedom and a lack of parental guidance, Ursula grew up in the perfect environment for nurturing her imagination helping her to develop her own extraordinary gift for storytelling.
---
Featured Books, with extracts by Ursula Jones
---
Loading other books by Ursula Jones...