Did you know
At lovereading
4kids
you can download and read an opening extract and an online review of books by Kelly Bennett and hundreds of other authors
Children's Author 'Like-for-Like' recommendations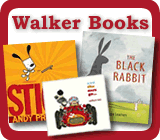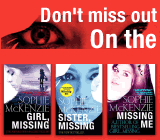 Need to send a gift?
Click to buy book vouchers
Kelly Bennett - Children's Author
---
Kelly Bennett is author of many books for children including Not Norman: A Goldfish Story. She divides her time between Texas, USA, and Jakarta, Indonesia.
Kelly loves fish, which provided a source of inspiration for Not Norman. "Fish are fun and funny," she says. "Just watching them makes me laugh."
When she's not writing, Kelly creates tile mosaics and digs in her garden. She has two grown children, Max and Lexi, and lives with her husband, Curtis, and their goldfish – whom she would never trade.
---
Featured Books, with extracts by Kelly Bennett
---
Loading other books by Kelly Bennett...