Did you know
At lovereading
4kids
you can download and read an opening extract and an online review of books by Harriet Rowe and hundreds of other authors
Children's Author 'Like-for-Like' recommendations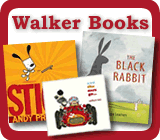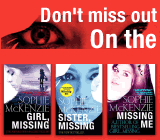 Need to send a gift?
Click to buy book vouchers
Harriet Rowe - Children's Author
---
Harriet Rowe is a graduate in illustration from University College Falmouth and currently is studying art therapy in London. Harriet's other titles include I Don't Care! Said Claire written by Karen Hodgson and Scram Sam! (published October 2011).
---
Featured Books, with extracts by Harriet Rowe
---
Loading other books by Harriet Rowe...