Did you know
At lovereading
4kids
you can download and read an opening extract and an online review of books by Emily Bone and hundreds of other authors
Children's Author 'Like-for-Like' recommendations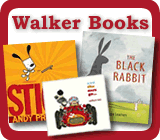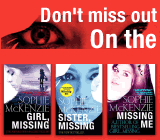 Need to send a gift?
Click to buy book vouchers
Emily Bone - Children's Author
---
Emily Bone grew up in the south of England with a parrot, rabbits and lots of dogs. She spent long summers watching bugs and birds in her garden and making up stories about them. After studying English at Cambridge, she found her dream job at Usborne. Emily's written many books on wildlife, science and history. She now lives in Crystal Palace along with two spoilt budgies and enjoys running in the park and tending her vegetable garden.
---
Featured Books, with extracts by Emily Bone
---
Loading other books by Emily Bone...