Author's Website
www.allanfrewinjones.com/
Author's Facebook
Find Allan Frewin Jones on Facebook
Author's Facebook Latest
Author's Tweets
Wed, 10 Apr 2013 @ 09:13


Why We Still Hate Thatcher http://t.co/gZWskR8f0b via @redmolotov

Tue, 2 Apr 2013 @ 20:16


Sign up to support Ken Loach's appeal http://t.co/Mizv2F3glv

Fri, 8 Mar 2013 @ 07:44


A new thing I spotted on BBC24 NEWS yesterday. Hypnoeconomics. Look into my eyes. Clear your mind. This is not a recession. Things are good.

Wed, 13 Feb 2013 @ 14:35


Bankers apologising for 'mistakes' in the past? Mistakes? Like, oops, we accidentally set up a tax avoidance department. Please!

Wed, 6 Feb 2013 @ 08:48


Banks and the Financial Sector have a new moral core??? Does NO ONE know the fable of the scorpion and the frog?
Author's Blog
www.allanfrewinjones.com/blog/
Did you know
At lovereading
4kids
you can download and read an opening extract and an online review of books by Allan Frewin Jones and hundreds of other authors
Children's Author 'Like-for-Like' recommendations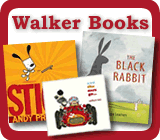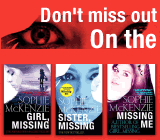 Need to send a gift?
Click to buy book vouchers
Allan Frewin Jones - Children's Author
---
Allan Jones has been writing children's novels and children's book series for over 20 years now. He grew up with the James Bond movies and has always been a huge fan of spy stories and espionage. At school, he even managed to convince a few classmates that he was in a top secret British security team. The Zak Archer books bring that world alive at last. Allan lives with his wife Claudia in south east London.
---
Featured Books, with extracts by Allan Frewin Jones
---
Loading other books by Allan Frewin Jones...