Author's Website
www.stevehartley.net/
Did you know
At lovereading
4kids
you can download and read an opening extract and an online review of books by Steve Hartley and hundreds of other authors
Children's Author 'Like-for-Like' recommendations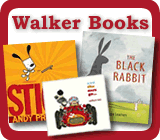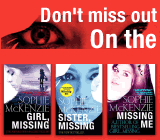 Need to send a gift?
Click to buy book vouchers
Steve Hartley - Children's Author
---
Steve Hartley is a sensible man. He has a sensible job, a sensible family, lives in a sensible house and drives a sensible car. But underneath it all, he longs to be silly. There have been occasional forays into silliness: Steve has been a football mascot called Desmond Dragon and has tasted World Record success himself - in both a mass yodel and a mass yo-yo! But he wanted more, and so his alter ego Danny Baker Record Breaker was created. Steve lives in Lancashire with his wife and daughter. You can find out more about him on his extremely silly website.
---
Featured Books, with extracts by Steve Hartley
---
Loading other books by Steve Hartley...