Did you know
At lovereading
4kids
you can download and read an opening extract and an online review of books by Chrissie Keighery and hundreds of other authors
Children's Author 'Like-for-Like' recommendations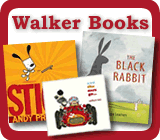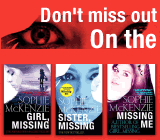 Need to send a gift?
Click to buy book vouchers
Chrissie Keighery - Children's Author
---
Before writing stories for a living, Chrissie Keighery has been: a salesperson, a waitress, a receptionist, a house model, a high school English teacher and a mother. She is still a mother! Chrissie writes for the best-selling Go Girl series under the name Chrissie Perry. She lives in Melbourne with her husband and three children. Whisper is her second YA novel.
---
Featured Books, with extracts by Chrissie Keighery
---
Loading other books by Chrissie Keighery...