Did you know
At lovereading
4kids
you can download and read an opening extract and an online review of books by Sarah Hammond and hundreds of other authors
Children's Author 'Like-for-Like' recommendations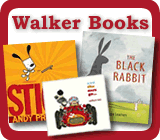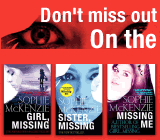 Need to send a gift?
Click to buy book vouchers
Sarah Hammond - Children's Author
---
Sarah Hammond was born and grew up in Lincolnshire. As a toddler, she wore out her copy of Beatrix Potter's Peter Rabbit through enthusiastic overuse and she is just as passionate about books now as she was then.
For almost a decade, Sarah worked as a solicitor in the City amongst learned and weighty tomes of commercial property law. However, following a lifelong dream to write children's fiction, Sarah gave up the law and recently completed a masters degree in Writing for Young People from Bath Spa University with distinction. She writes for teenagers and is especially intrigued by secret unseen worlds that weave through ordinary life.
Sarah is based in Bath but spends her time between Somerset and Chicago.
---
Featured Books, with extracts by Sarah Hammond
---
Loading other books by Sarah Hammond...