Author's Website
marionbillet.free.fr/
Did you know
At lovereading
4kids
you can download and read an opening extract and an online review of books by Marion Billet and hundreds of other authors
Children's Author 'Like-for-Like' recommendations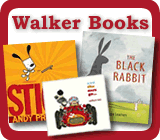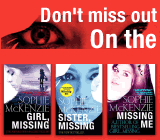 Need to send a gift?
Click to buy book vouchers
Marion Billet - Children's Author
---
Marion Billet is the illustrator of the Noodle books. She was born in 1982 in Lyon, France. After school she studied children's book illustration at the Emile Cohl School. Marion has had around 80 children's books published in 11 different countries. Her adorable characters have appeared in magazines, on stationery and toys, as well as on children's furniture and clothes. For fun, Marion loves to dance and takes dance classes two or three times a week. She currently lives in Paris.
---
Featured Books, with extracts by Marion Billet
---
Loading other books by Marion Billet...