Author's Website
www.jeffnorton.com/public/Welcome.html
Author's Blog
www.jeffnorton.com/public/Blog/Blog.html
Did you know
At lovereading
4kids
you can download and read an opening extract and an online review of books by Jeff Norton, Ryan Hunter and hundreds of other authors
Children's Author 'Like-for-Like' recommendations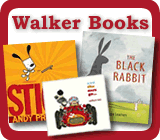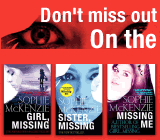 Need to send a gift?
Click to buy book vouchers
Jeff Norton, Ryan Hunter - Children's Authors
---
Jeff Norton is a London based writer-director. Originally from Canada, Jeff began his career in advertising, worked in the movie business in Hollywood where he produced the critically acclaimed interactive film 'Choose Your Own Adventure,' and upon moving to the U.K., managed the literary estate of Enid Blyton, Britain's best-loved author. He now writes full time, with a focus on creating amazing stories in immersive worlds.
---
Featured Books, with extracts by Jeff Norton, Ryan Hunter
---
Loading other books by Jeff Norton, Ryan Hunter...