Author's Website
www.sjkincaid.com/
Author's Tweets
Fri, 17 May 2013 @ 00:30


Insignia ebook is on sale for $2.99!

Thu, 16 May 2013 @ 19:54


Something is wrong if in the bay area my folks can't get a better ISP than Comcast. Support hung up and disconnected w them five times now

Wed, 15 May 2013 @ 03:35


This is a truly awesome INSIGNIA cover from V&R: http://t.co/SqlQCNxJno

Tue, 14 May 2013 @ 21:18


I just heard that VORTEX will be receiving a starred review from Kirkus! Yay! @harperteen

Tue, 14 May 2013 @ 00:52


INSIGNIA is on sale on ebook for 2.99! Enjoy!
Author's Blog
sjkincaid.blogspot.co.uk/
Did you know
At lovereading
4kids
you can download and read an opening extract and an online review of books by S. J. Kincaid and hundreds of other authors
Children's Author 'Like-for-Like' recommendations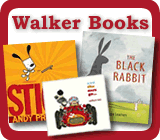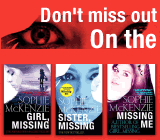 Need to send a gift?
Click to buy book vouchers
S. J. Kincaid - Children's Author
---
S. J. Kincaid is a fully trained nurse who wrote six books before INSIGNIA was picked up to be published. She originally wanted to be an astronaut, but decided to become a full-time writer after spending a year studying in Edinburgh and living next to a haunted graveyard. Her favourite place to write is her apartment, and she has reverted back to being a lover of print books after a brief flirtation with (and expensive destruction of) an e-reader. S. J. Kincaid lives in Schaumburg, Illinois, USA.
---
Featured Books, with extracts by S. J. Kincaid
---
Loading other books by S. J. Kincaid...