Author's Website
www.lydiasyson.com
Author's Tweets
Did you know
At lovereading
4kids
you can download and read an opening extract and an online review of books by Lydia Syson and hundreds of other authors
Children's Author 'Like-for-Like' recommendations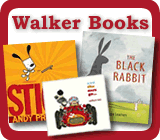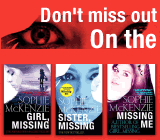 Need to send a gift?
Click to buy book vouchers
Lydia Syson - Children's Author
---
Lydia Syson is a fifth-generation North Londoner who now lives south of the river. She is working through her ambitions in a disorderly fashion. The publication of her first novel, A WORLD BETWEEN US, has taken a good few decades. During this time she went from being a BBC World Service radio listener in Botswana to a producer in London, and then became a non-medical doctor and mother of four.
She also wrote a biography of Britain's first fertility guru, DOCTOR OF LOVE: JAMES GRAHAM AND HIS CELESTIAL BED, learning a lot about enlightenment sex in the process.
CLICK HERE to download a Q & A with Lydia Syson.
Getting to Timbuktu is still on the 'to do' list - it's the subject of her PhD thesis - but it will have to be via Romney Marsh, where her next YA novel for Hot Key Books will be set. Bilingualism and Hollywood musical stardom are looking increasingly unlikely.



---
Featured Books, with extracts by Lydia Syson
---
Loading other books by Lydia Syson...