Author's Tweets
Sat, 18 May 2013 @ 21:46


Mumbled, moody and inarticulate waffle. Just speak the hell up, dammit all.

Sat, 18 May 2013 @ 21:44


Even from actual Americans.

Sat, 18 May 2013 @ 21:44


Watching the Jeremy Renner Bourne film and genuinely having trouble understanding him. American accents are sounding faker & faker.

Sat, 18 May 2013 @ 17:46


My bread delivery's not on time again. Must be a late bloomer.

Sat, 18 May 2013 @ 17:41


Excited for tomorrow to see @johnnythomson2 & others performing my sketch (& others) for @BBCRadio4's #TheShowWhatYouWrote #SWYW
Author's Blog
www.youtube.com/user/AdamPerrott?feature
Did you know
At lovereading
4kids
you can download and read an opening extract and an online review of books by Adam Perrott and hundreds of other authors
Children's Author 'Like-for-Like' recommendations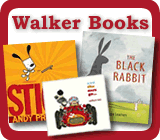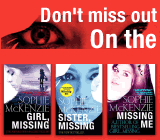 Need to send a gift?
Click to buy book vouchers
Adam Perrott - Children's Author
---
Adam Perrott is a former bookseller who is now a stay-at-home dad. In between looking after his two young children, he also writes jokes for professional comedians. His debut Eerie Deirdre Darkly won the inaugural Beryl Bainbridge Award for a First Time Author at The People's Book Prize.
---
Featured Books, with extracts by Adam Perrott
---
Loading other books by Adam Perrott...