Did you know
At lovereading
4kids
you can download and read an opening extract and an online review of books by Stefan Gates and hundreds of other authors
Children's Author 'Like-for-Like' recommendations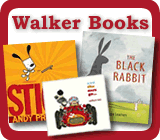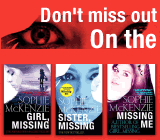 Need to send a gift?
Click to buy book vouchers
Stefan Gates - Children's Author
---
Stefan Gates is a food adventurer and a passionate ambassador for the wilder side of food. He has published five books, including The Extraordinary Cookbook and Gastronaut and has made seven TV series, including two series of Gastronauts for CBBC, E Numbers: An Edible Adventure for BBC2 and Cooking in the Danger Zone which won the Best TV series at the Bologna Food on Film Festival. He has appeared on Market Kitchen , BBC Breakfast , Richard & Judy , The Wright Stuff and various radio shows including, Loose Ends and You and Yours and has written for numerous newspapers and magazines, including the Sunday Times, Observer, Good Food, Olive and Waitrose Food Illustrated. Stefan lives in London, N5, with his wife, photographer Georgia Glynn Smith, and their two children. Georgia Glynn Smith is a photographer and director, with credit for over 50 books in collaboration with some of the most celebrated contemporary chefs, including Nigel Slater, Gordon Ramsay, Nigella Lawson, Jamie Oliver, Sophie Grigson, Allegra McEvedy, Stefan Gates and many, many more. Her work is also regularly published in newspapers and magazines including Vogue, House and Gardens, Delicious, Red, Conde Nast Traveller, Telegraph, Observer, Guardian and the Sunday Times, and she has recently branched out into directing food commercials. Georgia lives in London, N5, with her husband, food adventurer Stefan Gates, and their two children.
---
Featured Books, with extracts by Stefan Gates
---
Loading other books by Stefan Gates...