Author's Website
www.adam-hart-davis.org/
Did you know
At lovereading
4kids
you can download and read an opening extract and an online review of books by Adam Hart-Davis and hundreds of other authors
Children's Author 'Like-for-Like' recommendations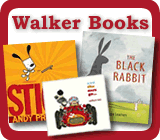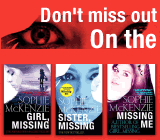 Need to send a gift?
Click to buy book vouchers
Adam Hart-Davis - Children's Author
---
Adam Hart-Davis is a writer and broadcaster who has worked on and presented several major TV series including Local Heroes, Top Ten Treasures, Tomorrow's World, What the Stuarts Did for Us, What the Victorians Did for Us, What the Romans Did for Us, and What the Ancients Did for Us. He is an expert on inventions of all varieties and lives with his wife in the West of England. Nishant Choksi is an exciting new Brighton-based illustrator who has created artworks for The Times, Guardian, Independent, Wall Street Journal and NewScientist. His previous children's books include the Really, Really Big Questions series with authors Mark Brake and Dr Stephen Law.
---
Featured Books, with extracts by Adam Hart-Davis
---
Loading other books by Adam Hart-Davis...