Author's Website
www.barneysaltzberg.com/
Author's Facebook
Find Barney Saltzberg on Facebook
Author's Facebook Latest
Did you know
At lovereading
4kids
you can download and read an opening extract and an online review of books by Barney Saltzberg and hundreds of other authors
Children's Author 'Like-for-Like' recommendations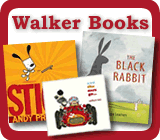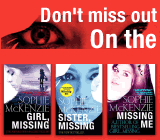 Need to send a gift?
Click to buy book vouchers
Barney Saltzberg - Children's Author
---
BARNEY SALTZBERG is the author-illustrator of Beautiful Oops!, the successful Kisses series, Peekaboo, Crazy Hair Day, and Good Egg, as well as many other beloved children's books. Also a singer-songwriter, he has written tunes for the PBS show "Arthur" and continues to perform music for children. He lives in Los Angeles with his wife and two dogs.


---
Featured Books, with extracts by Barney Saltzberg
---
Loading other books by Barney Saltzberg...