Did you know
At lovereading
4kids
you can download and read an opening extract and an online review of books by Helen Nicoll and hundreds of other authors
Children's Author 'Like-for-Like' recommendations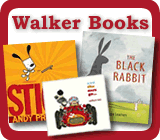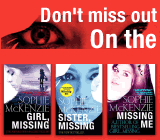 Need to send a gift?
Click to buy book vouchers
Helen Nicoll - Children's Author
---
Helen Nicoll was born in Natland, Westmorland, in 1937. She was educated at schools in Bristol, Devon and London. Helen Nicoll married Robert Kime in 1970 and they have one daughter and one son.

Helen Nicoll was a television producer with the BBC for many years. It was here, as Producer of the children's educational series Watch, that she first met Jan Pienkowski. After working together for four years, they decided it was time to preserve their creativity in book form for future generations of children to enjoy. The result is the immensely popular Meg and Mog series.

In addition to the Meg and Mog series, Helen has a long and varied association with Puffin - as editor of the Junior Puffin magazine The Egg from 1977 - 1979, as compiler of the popular children's poetry anthology Poems for Seven Year Olds and Under, illustrated by Michael Foreman, and through her partnership with Puffin, the enormously popular series of Puffin Cover to Cover story tapes of which Helen is the Producer.

Helen lives in Wiltshire in a beautiful home with her husband, who owns and runs an antique shop.


---
Featured Books, with extracts by Helen Nicoll
---
Loading other books by Helen Nicoll...