Author's Website
www.susansteggall.co.uk/
Did you know
At lovereading
4kids
you can download and read an opening extract and an online review of books by Susan Steggall and hundreds of other authors
Children's Author 'Like-for-Like' recommendations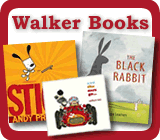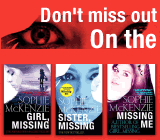 Need to send a gift?
Click to buy book vouchers
Susan Steggall - Children's Author
---
Having initially trained as a graphic designer, SUSAN STEGGALL became a primary school teacher and taught young children for several years. After having her own two boys, she began work in a school library where she enjoyed finding out about new authors and illustrators and selecting beautiful new books for the shelves. As her boys grew up, she started making all sorts of pictures for them of the cars, trucks and trains they found so fascinating. After lots of experiments, the idea of using torn coloured and textured paper evolved. Susan lives in the New Forest in Hampshire.
Her other titles include The Life of a Car, On the Road, Rattle and Rap, Busy Boats and Red Car, Red Bus.
---
Featured Books, with extracts by Susan Steggall
---
Loading other books by Susan Steggall...