Author's Website
www.debiglioribooks.com/
Author's Blog
fiddleandpins.blogspot.com/
Did you know
At lovereading
4kids
you can download and read an opening extract and an online review of books by Debi Gliori and hundreds of other authors
Children's Author 'Like-for-Like' recommendations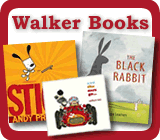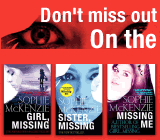 Need to send a gift?
Click to buy book vouchers
Debi Gliori - Children's Author
---
Debi started writing children's books in 1976, then attended art school in Edinburgh from 1979 to 1984. She received a travelling scholarship award to go to Milan, and worked as a freelance from 1984 onwards. She lives and works in Scotland, and her studio is situated in a thirteenth-century herb garden. She now has four children and her book No Matter What is dedicated to them. Debi Gliori is the author/illustrator of many books for children including Mr Bear, the winner of a Children's Book Award.
---
Featured Books, with extracts by Debi Gliori
Stormy Weather
Debi Gliori
A glorious affirmation of how love of all kinds provides protection against the elements. Across stunning double page spreads winds blow, seas toss and turn and snow falls but whatever the weather, babies are cuddled close and warm by their...
Featured in:
3+ readers
Format:
Hardback -
Released:
05/10/2009
Info
Extract
Wishlist
Compare Price
Buy
---
Loading other books by Debi Gliori...