Author's Website
www.juliadonaldson.co.uk/
Author's Blog
www.childrenslaureate.org.uk/news-and-bl
Did you know
At lovereading
4kids
you can download and read an opening extract and an online review of books by Julia Donaldson and hundreds of other authors
Children's Author 'Like-for-Like' recommendations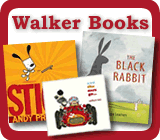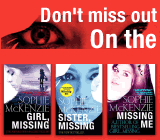 Need to send a gift?
Click to buy book vouchers
Julia Donaldson - Children's Author
---
Waterstone's Children's Laureate 2012 - 2014.
Click here to read an article from The Telegraph where Julia outlines outlines her manifesto as the new Children's Laureate.
You can also follow the Children's Laureate's blog - click here.
Julia Donaldson is the author of over 150 books for children and her 1999 book The Gruffalo, illustrated by Axel Scheffler, is now a children's classic and publishing phenomenon, selling 3 million copies worldwide. She is also the Patron of Artlink Central, a charity which puts artists, musicians and storytellers into schools, hospitals, prisons and community spaces to work with children and adults and help them develop their talent and creativity.

Julia Donaldson was selected as the Children's Laureate 2011-2013, and was awarded an MBE just days after the announcement. Julia lives in Glasgow with her husband, Malcolm, and their family.
Click here to read a Q & A with Julia.
---
Featured Books, with extracts by Julia Donaldson
---