Author's Website
www.timothyknapman.co.uk/
Did you know
At lovereading
4kids
you can download and read an opening extract and an online review of books by Timothy Knapman and hundreds of other authors
Children's Author 'Like-for-Like' recommendations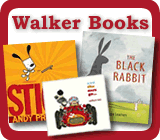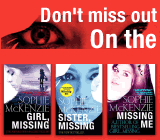 Need to send a gift?
Click to buy book vouchers
Timothy Knapman - Children's Author
---
Timothy Knapman has written the words for songs and plays and picture books. He was born in London and always wanted to be a writer. He likes jokes, daydreaming and curry and has a loud voice, a big nose and a laugh that makes people want to leave the country. His hobbies include dragon spotting and swashbuckling.
Photo credit: Robin Farquhar-Thomson
---
Featured Books, with extracts by Timothy Knapman
---
Loading other books by Timothy Knapman...