Author's Website
www.carolannduffy.co.uk/
Did you know
At lovereading
4kids
you can download and read an opening extract and an online review of books by Carol Ann Duffy and hundreds of other authors
Children's Author 'Like-for-Like' recommendations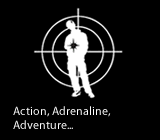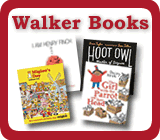 Need to send a gift?
Click to buy book vouchers
Carol Ann Duffy - Children's Author
---
Poet, playwright and freelance writer Carol Ann Duffy was born on 23 December 1955 in Glasgow and read philosophy at Liverpool University. She is a former editor of the poetry magazine Ambit and is a regular reviewer and broadcaster. She moved from London to Manchester in 1996 and began to lecture in poetry at Manchester Metropolitan University. Her papers were acquired by the Robert W. Woodruff Library of Emory University in 1999, and in October 2000 she was awarded a grant of £75,000 over a five-year period by the National Endowment for Science, Technology and the Arts.
Carol Ann Duffy is also an acclaimed playwright, and has had plays performed at the Liverpool Playhouse and the Almeida Theatre in London. Her plays include Take My Husband (1982), Cavern of Dreams (1984), Little Women, Big Boys (1986) and Loss (1986), a radio play. She received an Eric Gregory Award in 1984 and a Cholmondeley Award in 1992 from the Society of Authors, the Dylan Thomas Award from the Poetry Society in 1989 and a Lannan Literary Award from the Lannan Foundation (USA) in 1995. She was awarded an OBE in 1995, a CBE in 2001 and became a Fellow of the Royal Society of Literature in 1999. Carol Ann Duffy lives in Manchester.
---
Featured Books, with extracts by Carol Ann Duffy
The Hat
Carol Ann Duffy
Age 9+
. From one of the country's most eminent and award winning poets comes this utterly delightful collection. Charming and witty these poems will take you off to magical worlds seeing extraordinary people, animals and beasts and all of them...
Featured in:
9+ readers
|
Poetry
Format:
Paperback -
Released:
01/05/2008
Info
Extract
Wishlist
Compare Price
Buy
The Tear Thief
Carol Ann Duffy
This is a warm, poignant and beautifully illustrated story set in a magical world where the tears of children arising from every emotion are of a different colour.An underlying thought -provoking message about emotions lies at its heart. The multi-coloured tears are collected by...
Featured in:
3+ readers
Format:
Hardback -
Released:
14/09/2007
Info
Extract
Wishlist
Compare Price
Buy
The Gift
Carol Ann Duffy
Shortlisted for the 2012 Kate Greenaway Medal.
The Judges said: The beautiful illustrations are not just decorative, they interpret the text for us and strengthen the story's impact. The frames and shadows perfectly reflect the fairy tale feel and the different...
Featured in:
7+ readers
Format:
Hardback -
Released:
01/10/2010
Info
Extract
Wishlist
Compare Price
Buy
---
Loading other books by Carol Ann Duffy...