Author's Website
uk.chittyfliesagain.com/the-author.html
Author's Facebook
Find Frank Cottrell Boyce on Facebook
Author's Facebook Latest
Did you know
At lovereading
4kids
you can download and read an opening extract and an online review of books by Frank Cottrell Boyce and hundreds of other authors
Children's Author 'Like-for-Like' recommendations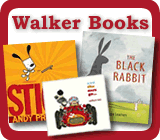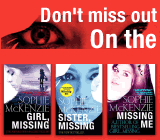 Need to send a gift?
Click to buy book vouchers
Frank Cottrell Boyce - Children's Author
---
Frank Cottrell Boyce is an accomplished, successful and well-known screen and television writer who lives with his family in Liverpool. Frank's first book, Millions, won the 2004 Carnegie Medal and was shortlisted for the Guardian Children's Fiction Prize in the same year. Frank has also been shortlisted for the Roald Dahl Funny Prize 2012 for his book Chitty Chitty Bang Bang Flies Again.
His novel The Unforgotten Coat won the 2012 Guardian Children's Fiction Prize.
On winning the prize Frank Cottrell Boyce said: "It would be amazing to win this award with any book I'd written but it is a special joy to win it with The Unforgotten Coat, which started life not as a published book at all, but as a gift. Walker gave away thousands of copies in Liverpool - on buses, at ferry terminals, through schools, prisons and hospitals - to help promote the mighty Reader Organisation. We even had the book launch on a train. The photographs in the book, were created by my friends and neighbours - Carl Hunter and Claire Heaney. The story was based on a real incident in a school in Bootle. So everything about it comes from very close to home - even though it's a story about Xanadu!

"Being shortlisted for the Guardian Prize gives you a particularly warm glow because it is awarded by a panel of your fellow authors. Past winners include my childhood heroes - Alan Garner, Leon Garfield, Joan Aiken - and contemporary heroes like Mark Haddon, Geraldine McCaughrean and Meg Rosoff."
---
Featured Books, with extracts by Frank Cottrell Boyce
---
Loading other books by Frank Cottrell Boyce...