Author's Website
www.davidalmond.com/
Author's Tweets
Fri, 17 May 2013 @ 11:38


Starred review for MOUSE BIRD SNAKE WOLF from Booklist (USA): 'Almond and McKean's most beautiful effort yet... dark & wondrous.'

Wed, 15 May 2013 @ 08:08


Ah the beauty of market forces. BP and Shell raided after allegations they colluded to rig oil prices http://t.co/U05wjXA9jD via @guardian
Did you know
At lovereading
4kids
you can download and read an opening extract and an online review of books by David Almond and hundreds of other authors
Children's Author 'Like-for-Like' recommendations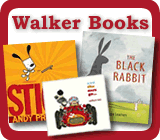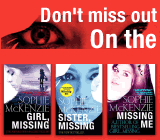 Need to send a gift?
Click to buy book vouchers
David Almond - Children's Author
---
David Almond was our Guest Editor in September 2011 CLICK HERE to see his choices.
David Almond is twice winner of the Whitbread Children's Book Award. His first novel, SKELLIG, won the Whitbread Children's Award and the Carnegie Medal. His second, KIT'S WILDERNESS, won the Smarties Award Silver Medal, was Highly Commended for the Carnegie Medal, and shortlisted for the Guardian Award. THE FIRE-EATERS won the Whitbread, the Smarties Gold Award and was shortlisted for the Carnegie Medal. His latest novel, CLAY, was shortlisted for the Costa Children's Book award and the Carnegie Medal.

David is widely regarded as one of the most exciting and innovative children's authors writing today, and his books are bestsellers all over the world, with sales of over 1 million copies.
He lives with his family in Northumberland.
Julia Eccleshare on David Almond:
One of the best-loved and finest writers of today, David Almond made an immediate impact with Skellig, his first book. The moving story of a boy's discovery of a strange creature in the shed which can be interpreted in many ways introduced some to the recurrent themes of David Almond's writing. Infused with a touch of magic or the supernatural or 'belief', David Almond writes sensitively about the inner complexities of growing up. Much influenced by the landscape of Tyneside where he was brought up and still lives, David Almond's books have a strong sense of place especially in titles such as Heaven's Eyes, The Fire-Eater and Kit's Wilderness. Although often clearly set in some particular time, there is a timeless quality to David Almond's stories which give them enduring appeal.
A Note from the Author
"I grew up in a big extended Catholic family [in the north of England]. I listened to the stories and songs at family parties. I listened to the gossip that filled Dragone's coffee shop. I ran with my friends through the open spaces and the narrow lanes. We scared each other with ghost stories told in fragile tents on dark nights. We promised never-ending friendship and whispered of the amazing journeys we'd take together. I sat with my grandfather in his allotment, held tiny Easter chicks in my hands while he smoked his pipe and the factory sirens wailed and larks yelled high above. I trembled at the images presented to us in church, at the awful threats and glorious promises made by black-clad priests with Irish voices. I scribbled stories and stitched them into little books. I disliked school and loved the library, a little square building in which I dreamed that books with my name on them would stand one day on the shelves. Skellig, my first children's novel, came out of the blue, as if it had been waiting a long time to be told. It seemed to write itself. It took six months, was rapidly taken by Hodder Children's Books and has changed my life. By the time Skellig came out, I'd written my next children's novel, Kit's Wilderness. These books are suffused with the landscape and spirit of my own childhood. By looking back into the past, by re-imagining it and blending it with what I see around me now, I found a way to move forward and to become something that I am intensely happy to be: a writer for children."
---
Featured Books, with extracts by David Almond
---