Featured Books, with extracts, by David Almond
Loading other books by David Almond...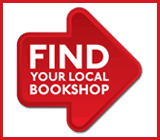 Author Info
Author's Website
Author's Facebook
Author's Facebook Latest
Author's Tweets
Mon, 27 Jul 2015 @ 21:01


RT @PWKidsBookshelf: David Almonds A SONG FOR ELLA GREY will sweep readers on a journey to unearthly, mysterious realms and back. http:/

Sun, 26 Jul 2015 @ 12:46


RT @uealive: Our last hon grad of 2015 is author and alumnus @davidjalmond #ueagrad15 http://t.co/1jhQJoHXSO

Fri, 24 Jul 2015 @ 09:33


I'm in Norwich to receive my Honorary Doctor of Letters from UEA. So thrilled, so moved.

Sun, 19 Jul 2015 @ 09:07


RT @7Stories: We are officially OPEN! Come down and explore our new exhibitions and spaces and tell us what you think. #sevenstories #Newca

Fri, 17 Jul 2015 @ 06:23


Children's March for libraries. Brilliant. https://t.co/RMhCWxoNgP
Did you know
At Lovereading4kids you can download and read an Opening Extract and an online review of books by David Almond and hundreds of other authors.