Did you know
At lovereading
4kids
you can download and read an opening extract and an online review of books by Dick King-smith and hundreds of other authors
Children's Author 'Like-for-Like' recommendations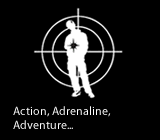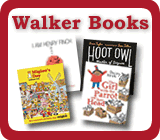 Need to send a gift?
Click to buy book vouchers
Dick King-smith - Children's Author
---
Dick King-Smith was born in 1922 and brought up in Gloucestershire.

Dick served with the Grenadier Guards during World War II and was mentioned in dispatches. He then spent twenty years working as a farmer and a short period teaching in a primary school before becoming a full-time writer.

Dick wrote over seventy stories, many of which have animal characters for the simple reason that, "I like them, I've always kept a lot of pets, and because it's fun putting words in their mouths." His farming years were the inspiration for many of his books, and pigs have featured in several of them because they are his favourite animal. Dick won the 1984 Guardian Fiction Award for The Sheep-Pig, which was later turned into an Oscar-winning film, 'Babe'. He died in 2011.
---
Featured Books, with extracts by Dick King-smith
The Hodgeheg
Dick King-smith
This is an absolutely charming modern classic from one of Britain's all-time favourite authors. There is no-one more impressive when it comes to animal stories than Dick King-Smith and this one is our favourite. The Hodegheg has everything – humour,...
Featured in:
5+ readers
|
7+ readers
Format:
Paperback (b Format) -
Released:
25/11/2004
Info
Extract
Wishlist
Compare Price
Buy
---
Loading other books by Dick King-smith...