Author's Website
www.petejohnsonauthor.com/index.htm
Author's Blog
www.petejohnsonauthor.com/news.htm
Did you know
At lovereading
4kids
you can download and read an opening extract and an online review of books by Pete Johnson and hundreds of other authors
Children's Author 'Like-for-Like' recommendations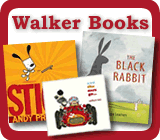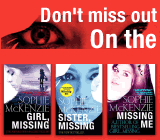 Need to send a gift?
Click to buy book vouchers
Pete Johnson - Children's Author
---
When Pete Johnson was ten, he wrote a fan letter to Dodie Smith – author of The Hundred and One Dalmatians. She wrote back to him and the two began exchanging letters. "She was the first person to encourage me to become a writer," says Pete, who began sending stories to publishers at the age of eleven.
After studying English at Birmingham University, Pete worked as a film critic for some local newspapers. This led to a plum job as a film critic on Radio One.
It was working as a teacher at a secondary school that inspired Pete's first published novel, Secrets From The School Underground and his short story collection, One Step Beyond. Pete gained some valuable insight by inviting his students to comment on his writing. "They helped to make me tough on my writing," says Pete, "I learnt that bad books – and clichés – arise when a writer doesn't know enough about his world." Today, Pete still regularly visits schools and libraries to keep in close contact with his readers.
Pete has written numerous books for dyslexic & reluctant readers - his book Diary of an (Un)teenager has sold over 25,000 copies.
---
Featured Books, with extracts by Pete Johnson
Bug Brother
Pete Johnson
Can Jamie deal with the trials of his annoying younger brother Harry? Harry's younger but taller and seems to take delight in tormenting his older brother… But Jamie has a plan. Making a wish on his amazing cape, he turns...
Featured in:
7+ readers
Format:
Paperback -
Released:
24/04/2009
Info
Extract
Wishlist
Compare Price
Buy
---
Loading other books by Pete Johnson...