Author's Website
www.jackiemorris.co.uk/
Author's Facebook
Find Jackie Morris on Facebook
Author's Facebook Latest

Author's Tweets
Author's Blog
www.jackiemorris.co.uk/blog/
Did you know
At lovereading
4kids
you can download and read an opening extract and an online review of books by Jackie Morris and hundreds of other authors
Children's Author 'Like-for-Like' recommendations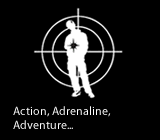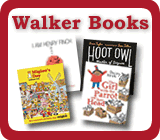 Need to send a gift?
Click to buy book vouchers
Jackie Morris - Children's Author
---
Jackie Morris lives in Wales, where she writes and paints. She has two children, a small pack of dogs and a small pride of cats. She exhibits her paintings in galleries nationwide. Her internationally bestselling picture books for Frances Lincoln are Ted Hughes' How the Whale Became; Mariana and the Merchild; The Snow Leopard; Can You See a Little Bear?; The Snow Whale; Lord of the Forest; as well as those she has both written and illustrated, The Seal Children; The Time of the Lion; Little One We Knew You'd Come; Tell Me a Dragon; The Cat and the Fiddle: A Treasury of Nursery Rhymes; The Ice Bear. She has also written and illustrated a critically acclaimed novel for older children, East of the Sun, West of the Moon.
---
Featured Books, with extracts by Jackie Morris
Tell Me a Dragon
Jackie Morris
With wonderful stylish artwork by an artist of rare talent, this book describes through images and enchanting text the many different varieties of dragon and exactly why the different owners love them more than any other. Ranging from a dragon...
Featured in:
3+ readers
Format:
Hardback -
Released:
10/09/2009
Info
Extract
Wishlist
Compare Price
Buy
---
Loading other books by Jackie Morris...