Author's Website
brianwildsmith.com/
Did you know
At lovereading
4kids
you can download and read an opening extract and an online review of books by Brian Wildsmith and hundreds of other authors
Children's Author 'Like-for-Like' recommendations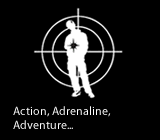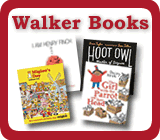 Need to send a gift?
Click to buy book vouchers
Brian Wildsmith - Children's Author
---
Brian Wildsmith has won himself a world-wide reputation as one of the greatest living children's illustrators. He is particularly popular in the USA, Europe and Japan. In Leningrad he was responsible for all the sets and some of the costumes for the film The Blue Bird based on Maurice Maeterlinck's famous play, and in 1986, as a celebration of Britain's special relationship with Japan, Oxford University Press published Katie and the Dream-Eater written by Her Imperial Highness Princess Takamado of the Japanese Imperial Family.
Brian Wildsmith's hobbies include music, cricket (he played League cricket for Yorkshire and won cricket colours for University College, London), and tennis. He is married with four children and lives in the South of France.
Brian Wildsmith on his illustrations:
'Picture books give an opportunity for a marriage between painting and illustrating . . . I believe that beautiful picture books of the right kind are vitally important in subconsciously forming a child's appreciation, which will bear fruit in later life.'
Tributes to Brian Wildsmith:
'Brian Wildsmith is one of the most original and influential picture book makers in the world, particularly in his use of colour and space.' Anthony Browne, Children's Laureate 2009-2011
'I have always known Brian Wildsmith's work. His illustrations are visually exciting and lively, full of activity and colour. Combined with the composition, I find them truly amazing.' Catherine Rayner, Kate Greenaway Medal winner 2009
'My childhood was full of books but just as the sixties burst into life, there seemed to be something similar happening in children's books. Floods of colour exploding across the pages with a name to match: Wildsmith. He was a wild smith. I remember feeling really envious: why hadn't I had books as lush and wild as these?' Michael Rosen, Children's Laureate 2007-2009
Korky Paul on Brian Wildsmith:
'Brian Wildsmith's work came out in the 1960s and he changed picture books. It was revolutionary stuff. One of his best books is The Hare and the Tortoise. He uses his own colours. He plays with scale, and his animals have characters: roosters strut their stuff, chickens are always eating, cats always sleeping.
'What I like about his work is his wonderful use of white space; there are raggedy edges and extraordinary detail. He uses a mixture of media: watercolour, wash, then he works on top with chalk or pen. There is a lot of movement there.
'My work is more spiky, but I love trying to create a fantasy world and to stylise it. Children's books allow artists of all kinds to explore their own vision, how they see the world, and that's what Wildsmith achieves so well. Exposing children to that teaches them that there are all sorts of ways of viewing the world.' (The Guardian)
---
Featured Books, with extracts by Brian Wildsmith
Cat on the Mat
Brian Wildsmith
Wildsmith's hallmark of dazzlingly colourful illustrations coupled with the briefest of text that's repeated throughout this picture book has plenty of humour and children will pore over each illustration and each time will find something new within them.
Featured in:
3+ readers
Format:
Paperback -
Released:
29/04/1982
Info
Extract
Wishlist
Compare Price
Buy
---
Loading other books by Brian Wildsmith...