Author's Website
www.sallygardner.net/
Author's Facebook
Find Sally Gardner on Facebook
Author's Facebook Latest
Author's Tweets
Mon, 13 May 2013 @ 15:15


Happy to be writer in residence at the stunning @AlnwickGarden this week :) http://t.co/NmCnORkSCE

Fri, 26 Apr 2013 @ 13:08


This is FABULOUS. I Will Not Let An Exam Result Decide My Fate. http://t.co/PrHwG133Ar

Mon, 22 Apr 2013 @ 13:24


Had a fabulous time speaking at @hoobookfest in @HoosGarden yesterday!

Thu, 18 Apr 2013 @ 10:31


Love this Mondrian Cake http://t.co/L79e03Nx4q

Wed, 10 Apr 2013 @ 12:13


My friend's twenty six year old tortoise has come out of hibernation, finally. Good sign the weather's heating up.
Author's Blog
sallygardner.blogspot.com/
Did you know
At lovereading
4kids
you can download and read an opening extract and an online review of books by Sally Gardner and hundreds of other authors
Children's Author 'Like-for-Like' recommendations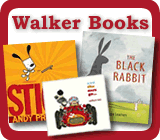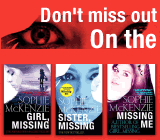 Need to send a gift?
Click to buy book vouchers
Sally Gardner - Children's Author
---
Sally Gardner is an award-winning novelist from London. Her books have been translated into 22 languages and have sold more than one million copies in the UK.
Her historical novel for older readers, I, Coriander, won the Smarties Children's Book Prize in 2005. Two thrillers both set at the time of the French Revolution, The Red Necklace and The Silver Blade, which was shortlisted for the Guardian Children's Fiction Prize in 2009, followed. Actor Dominic West (The Wire) has bought the film rights to both titles.
Her YA novel, The Double Shadow, was published in 2011 to critical acclaim. Sally Gardner's stories for middle readers include Lucy Willow and the popular Magical Children series of six titles: The Strongest Girl in the World, The Invisible Boy, The Boy with Magic Numbers, The Smallest Girl in the World, The Boy with the Lightning Feet, and The Boy who could Fly, which are also available as audio books. She has also written and illustrated picture books including The Fairy Catalogue, The Glass Heart, The Book of Princesses and Playtime Rhymes. Sally Gardner continues to be an avid spokesperson for dyslexia, working to change the way it is perceived by society. She is dyslexic and argues that it is not a disability, but a gift.
If you'd love to know more about Sally, click here to download a more detailed biography and Q&A.
To see a video of Sally talking about her book Fairy Shopping - CLICK HERE
Or watch a video of her talking about The Silver Blade:
---
Featured Books, with extracts by Sally Gardner
---