Author's Website
www.scarrow.co.uk/
Author's Facebook
Find Alex Scarrow on Facebook
Author's Facebook Latest
Author's Tweets
Tue, 21 May 2013 @ 07:48


Just switched my iPhone browser to NOT use google (using yahoo now). Very easy way to protest that Google need to PAY THEIR TAXES! #rt

Sat, 18 May 2013 @ 23:19


Go go Denmark!!! (Wish I'd put some money on this!) #Eurovision2013

Sat, 18 May 2013 @ 21:53


Hmmm, like Norway's song. So far...my winner would be either Norway or Denmark #eurovision2013

Fri, 17 May 2013 @ 15:00


ELLIE QUIN4: 12.7% complete. (2100 words today! Rather pleased with that.)

Fri, 17 May 2013 @ 11:33


ELLIE QUIN4: 11.7% complete.
Author's Blog
www.time-riders.co.uk/articles
Did you know
At lovereading
4kids
you can download and read an opening extract and an online review of books by Alex Scarrow and hundreds of other authors
Children's Author 'Like-for-Like' recommendations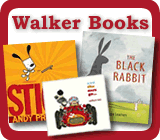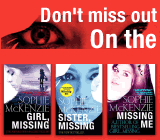 Need to send a gift?
Click to buy book vouchers
Alex Scarrow - Children's Author
---
Alex Scarrow used to be a rock guitarist, then he became a graphic artist, then he decided to be a computer games designer. Finally, he grew up and became an author. He has written a number of successful thrillers and several screenplays, but it's YA fiction that has allowed him to really have fun with the ideas and concepts he was playing around with designing games. He lives in Norwich with his son, Jacob, his wife, Frances, and his Jack Russell, Max.
---
Featured Books, with extracts by Alex Scarrow
---
Loading other books by Alex Scarrow...