Author's Website
www.anthonyhorowitz.com/
Author's Tweets
Fri, 24 May 2013 @ 15:07


Look what I've got! (USA edition) http://t.co/qMZe7fuuFi

Fri, 24 May 2013 @ 10:34


A six inch needle into the spine and a cocktail of drugs. I recommend it.

Thu, 23 May 2013 @ 21:46


Huge apologies to everyone I let down in S. Africa. A slipped disc in my neck - horribly painful. I have now slept for 100 hours...

Tue, 14 May 2013 @ 21:26


Arrived in Cape Town on book tour. What a lovely city! And a great crowd at Exclusive Books.
Did you know
At lovereading
4kids
you can download and read an opening extract and an online review of books by Anthony Horowitz and hundreds of other authors
Children's Author 'Like-for-Like' recommendations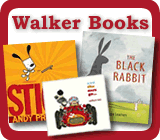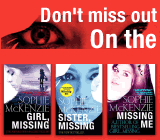 Need to send a gift?
Click to buy book vouchers
Anthony Horowitz - Children's Author
---
Anthony Horowitz was our Guest Editor in June 2011 - click here to see the books he chose.
Anthony lives in north London with his wife Jill Green, a TV producer, and their sons Nicholas and Cassian. His whole family gets involved in his writing. Jill has produced several of Anthony's scripts, including the drama serial Foyle's War, which won the Lew Grade Audience Award in 2003. His son Cassian is already a seasoned actor, having appeared in three of his shows, and Nicholas, his oldest son, has helped Anthony to research the Alex Rider books by trying his hand at everything from scuba-diving to snowboarding and surfing!
Anthony Horowitz as a child:
Born in north London, Anthony says, "I think I knew with certainty that I wanted to be a writer around eight." For birthdays, he asked for books, pens and a typewriter. His schooldays were not especially happy, more like something "out of Dickens or Dahl", and one reason he began writing books for young people was "to make up for the shortcomings of my childhood".
As an adult:
Anthony has an unrivalled reputation for getting boys, especially reluctant readers, into books. In 2007, Anthony was singled out by then Education Secretary Alan Johnson as the not-so-secret weapon to get boys reading. In 2008, Anthony was made the National Year of Reading's first Champion Author due to his regular outreach work to Youth Offenders and Looked After Children throughout the UK.
As an artist:
Anthony's first novel was Enter Frederick K. Bower, published in 1979 when Anthony was just 23. He has since written many more and is also a prolific writer for television, film and theatre. He created Foyle's War and the popular series Midsomer Murders and has also worked on Agatha Christie's Poirot and Murder Most Horrid. Anthony's phenomenally successful series of books about teen superspy Alex Rider has delighted children all over the world, and in 2003, Anthony was delighted to win the Red House Children's Book Award for Skeleton Key as it was voted for entirely by children. He has since received numerous awards for the Alex Rider series. Stormbreaker, the first Alex Rider mission, was made into a blockbuster movie.
Things you didn't know about Anthony Horowitz:
1. Anthony began writing because he wanted to be like Tintin.
2. He has travelled to all the places in the Tintin books (except the moon).
3. Snatchmore Hall (in The Switch) is based on the house where Anthony lived as a child. He had a nanny, two cooks, two gardens, a chauffeur … and he hated it.
4. He was sent to a revolting boarding school, Orley Farm, in north London. The headmaster and his wife featured by name in one of his TV episodes. He depicted them as mad Nazis!
5. He takes research for his books very seriously. He has walked across the Andes and visited forbidden criminal enclaves in Hong Kong. For Point Blanc, he climbed – and operated – a 150m crane opposite the Houses of Parliament.
6. He got married in Hong Kong. He didn't understand the ceremony because it was in Chinese.
7. He spent a year working as a cowboy in Australia. This was for fun – not for a book.
8. His passion is scuba-diving. He has dived all over the world, including Sipadan in the South China Sea, where he saw hammerhead sharks.
9. He has a chocolate-coloured Labrador called Lucky. Lucky by name, but not by nature – the dog has been run over three times!
10. He is a major film fan and goes to the cinema three or four times a week. His favourite film is The Third Man. He is also a big fan of Alfred Hitchcock's mysteries.
Press play below to see a trailer for the final Alex Rider book, Scorpia Rising.

---
Featured Books, with extracts by Anthony Horowitz
---