Author's Website
www.jeremystrong.co.uk/
Author's Blog
www.jeremystrong.co.uk/blog_articles
Did you know
At lovereading
4kids
you can download and read an opening extract and an online review of books by Jeremy Strong and hundreds of other authors
Children's Author 'Like-for-Like' recommendations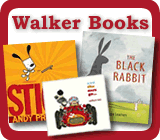 Need to send a gift?
Click to buy book vouchers
Jeremy Strong - Children's Author
---
LAUGHTER BY THE BUCKET LOAD FROM THE COMIC MASTER.
Jeremy Strong is a fantastic children's author. His books are side splittingly funny and once you have read one your children will be asking you to get more.
His work has a wide ranging appeal to the 7+ market (5-7s who are keen readers will love them too) especially to boys and tomboys. Jeremy was born in Eltham, South East London in November 1949. He has had a varied career path before becoming an author including jobs as a: Head Teacher, Caretaker, Strawberry Picker, Jam Doughnut Stuffer! His first published book was Smith's Tail in 1978 and he now lives in Kent.
Jeremy's work is characterised by humour and direct child appeal. The books are packed with tongue in cheek gags and characters and situations that your children will love. He says of himself "My sense of humour got stuck at age ten." He thinks his writing has been influenced most of all by Spike Milligan, but also by falling on his head when he was three years old.
When he was about eighteen he started writing very serious stories for adults, but none of them were published. By the time he was twenty-one he was writing stories for children after realizing that he loved writing funny stories and making people laugh.

AWARDS
The Children's Book Award 1997 for The Hundred-Mile-An-Hour Dog
The Sheffield Children's Book Award 1998 (Shorter Novel category) for Pirate Pandemonium
The Sheffield Children's Book Award 2000 (Shorter Novel category) for Dinosaur Pox
Jeremy Strong's recent Campaign for Fun schools competition to find the Funniest School in the UK and Ireland has now closed. You can still find the activities and the competition winners on his website - click here.
Author photo: Justine Stoddart
---
Featured Books, with extracts by Jeremy Strong
---