Did you know
At lovereading
4kids
you can download and read an opening extract and an online review of books by Jill Murphy and hundreds of other authors
Children's Author 'Like-for-Like' recommendations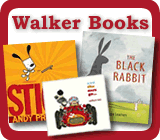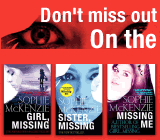 Need to send a gift?
Click to buy book vouchers
Jill Murphy - Children's Author
---
Jill Murphy was born in London in 1949 and attended the Ursuline Convent in Wimbledon. From a very early age she was drawing and writing stories, and was already putting books together (literally, with a stapler) by the time she was six. she enjoyed reading boarding school stories, and together with her experience of convent school life, this provided much of the material and inspiration Miss Cackle's Academy in The Worst Witch, which she started when she was 15. Mildred Hubble is very much a self-portrait! She went on to study at Chelsea, Croydon and Camberwell Schools of Art. Jill worked in a children's home for four years and as a nanny for a year, before becoming a freelance writer and illustrator. The Worst Witch stories have become some of the most outstandingly successful titles on the Young Puffin paperback list and have sold more than 3 million copies worldwide. They were also made into a major ITV series.
Jill is also well known for her picture books, in particular the stories about the Large Family which detail the domestic chaos of an elephant family. She was commended in the 1980 Kate Greenaway Medal for Peace at Last. A Quiet Night In was shortlisted for the same medal in 1994. Five Minute's Peace won the 1987 Parents Magazine Best Books for Babies Award, as well as being shortlisted for the 1986 Children's Book Award. All in One Piece was highly commended for the 1987 Kate Greenaway Award and shortlisted for the 1987 Children's Book Award. The Last Noo-noo won the 0-5 category of the 1995 Smarties Book Prize as well as numerous other awards. In 1996 it was adapted as a play and performed at the Polka Theatre, Wimbledon, London. In 2007, Jill received an honorary fellowship from University College Falmouth. She currently lives in Cornwall with her son.
---
Featured Books, with extracts by Jill Murphy
Peace at Last
Jill Murphy
A timeless storybook classic full of bright colourful pictures that accompany a simple, repetitive text. Children will delight in all the wonderful sound effects and Mr Bear's reaction to the noises that stop him going to sleep until...you'll find out...
Featured in:
3+ readers
Format:
Paperback -
Released:
06/07/2007
Info
Extract
Wishlist
Compare Price
Buy
---
Loading other books by Jill Murphy...