Author's Website
www.juliajarman.com/
Author's Tweets
Sat, 18 May 2013 @ 11:38


Currently dating The Swimmer by Roma Tearne stunning blend of personal and political set in Suffolk village torn by world events @DateaBook

Sat, 18 May 2013 @ 11:27


Inspiring day at Moorlands Nursery School Milton Keynes. Everyone full of joy and booking for BIG RED BATH at The Stables @FullHouseTheaCo

Sun, 5 May 2013 @ 10:34


Stunning performance of Rumpelstiltskin @HiccupTheatre yesterday @FullHouseTheaCo Big Red Bath in The Stables autumn brochure!

Wed, 1 May 2013 @ 09:56


Soooo pleased to be gathering lots of LIbrary followers. Long live Libraries and Librarians!
Did you know
At lovereading
4kids
you can download and read an opening extract and an online review of books by Julia Jarman and hundreds of other authors
Children's Author 'Like-for-Like' recommendations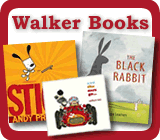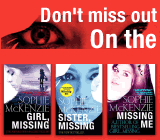 Need to send a gift?
Click to buy book vouchers
Julia Jarman - Children's Author
---
Julia Jarman has written over 60 books for children. Born in 1946, Julia was brought up near Peterborough, and attended local schools. Her family had a small plot of land on which they kept chickens and pigs. They also had a dog, two cats, a succession of rabbits, and for a short time, a grass snake! Her pets have featured in her stories at some point. This little plot was important to Julia as she could escape there and read or just do nothing - essentials for a good imagination.
As a child she became a book worm and visited her local library on an almost daily basis. She started at one end of a shelf and read all the books until she reached the other end. Julia decided when she was 8 years old to become a children's writer, having read Little Women and the sequel Good Wives. The character in these books, Jo March, became a writer when she grew up and Julia wanted to be like her.
To begin with, Julia wrote to magazines, comics and newspapers and managed, at the age of 8, to have some work published.
On leaving school, Julia went to university to study English and Drama. She became a teacher to earn a living while developing her writing. During this stage she got married and had three children. Reading to her own children made her realise the importance of children's stories and underlined her determination to write.
Encouraged by her children, Julia started writing about people that were life like and exciting, and included some scary situations. Her philosophy is to take real life and add some 'what ifs' - and then anything can happen.
Julia still likes to read a lot but has to also make time for writing, which takes up about four days a week. She has little time for many hobbies as she also likes to visit schools one day a week to get feedback from children.
---
Featured Books, with extracts by Julia Jarman
Hangman
Julia Jarman
A chilling, psychological thriller with a strong historical background tells of one boy's survival against the school bullies. Danny is picked on by the boys at school and the enmity comes to a head on a school trip to the...
Featured in:
9+ readers
Format:
Paperback -
Released:
29/02/2008
Info
Extract
Wishlist
Compare Price
Buy
Peace Weavers
Julia Jarman
A powerful and moving story which encourages teenagers to stand up for what they believe in and reaffirms the importance of fighting for peace. Hilde's always been against the war with Iraq so, when her peace campaigning mother sends her...
Featured in:
11+ readers
Format:
Paperback -
Released:
23/01/2006
Info
Extract
Wishlist
Compare Price
Buy
---
Loading other books by Julia Jarman...