Author's Website
kmpeyton.co.uk/
Did you know
At lovereading
4kids
you can download and read an opening extract and an online review of books by K M Peyton and hundreds of other authors
Children's Author 'Like-for-Like' recommendations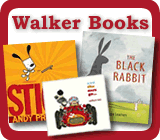 Need to send a gift?
Click to buy book vouchers
K M Peyton - Children's Author
---
Born in 1929 K. M. Peyton is a well known and well loved author of over 50 books for children. Author of the Flambards Series and A Pattern of Roses, both of which have been adapted for film, she was winner of the Carnegie Medal in 1969 for The Edge of the Cloud, part of the Flambards Series.
---
Featured Books, with extracts by K M Peyton
---
Loading other books by K M Peyton...