Author's Website
www.michaelrosen.co.uk/
Author's Tweets
Wed, 22 May 2013 @ 18:43


Only a fool would read 'Wagner manuscripts' as 'Wenger manuscripts'. Thank you, I am that fool. #gooner #wengerisgod

Wed, 22 May 2013 @ 15:53


Centrally Heated Knickers have landed: http://t.co/0S9n2XL1SG @heatedknickers

Wed, 22 May 2013 @ 15:34


"We need a multi-pronged, multi-phasic, multi-system, multi-uptick approach to the economy," said Tory MP Sir Truffly Wuffly.

Wed, 22 May 2013 @ 14:07


The IMF said, "The UK economy is...er..." "This is marvellous news,"said Tory MP Sir TrufflyWuffly.

Wed, 22 May 2013 @ 13:55


Labour Lord, Lord Dividend, said, "The best way to find out what responsible capitalism is to become a responsible capitalist like me."
Author's Blog
michaelrosenblog.blogspot.co.uk/
Did you know
At lovereading
4kids
you can download and read an opening extract and an online review of books by Michael Rosen and hundreds of other authors
Children's Author 'Like-for-Like' recommendations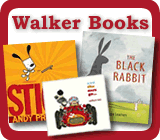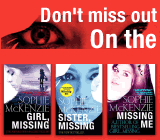 Need to send a gift?
Click to buy book vouchers
Michael Rosen - Children's Author
---
Michael Rosen is a hugely bestselling author of picture books and poetry. Michael frequently appears on radio and gives talks and lectures on children's literature. Michael was the Children's Laureate for 2007–2009 and the winner of the Eleanor Farjeon Award. He lives in London.
Michael Rosen on Michael Rosen:

I grew up in the London suburb of Pinner, a place my parents often wondered about. How had we landed there? My parents were teachers, politically committed (socialists), and great storytellers and readers. I was lucky to have found them.

Most of my adult life, I've been a freelance writer, teacher (of sorts), journalist, performer and broadcaster. I visit schools doing my one-man show, and support Arsenal Football Club.

I have often written about my life and family, but I also write occasional fantasy (usually based in a real place) and non-fiction.
Things you didn't know about Michael Rosen
I wear size 12 shoes.
I like speaking French.
I'm an atheist.
I love mobile phones.
I love houmous.
I can't live without green warty pickled gherkins.
I hate racism.
My father was American.
I can slide my top lip one way and my bottom lip the other.
I can play the harmonica.
---
Featured Books, with extracts by Michael Rosen
---