Author's Website
www.michellepaver.com/
Did you know
At lovereading
4kids
you can download and read an opening extract and an online review of books by Michelle Paver and hundreds of other authors
Children's Author 'Like-for-Like' recommendations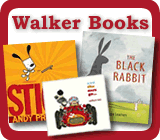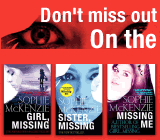 Need to send a gift?
Click to buy book vouchers
Michelle Paver - Children's Author
---
Born in Malawi to a Belgian mother and a father who ran the tiny 'Nyasaland Times', Michelle Paver moved to the UK when she was three. She grew up in Wimbledon and, following a Biochemistry Degree from Oxford, she became a partner in a City law firm. Eventually, she gave up her career in law to follow her long-held dream of becoming a writer. Successfully published as an adult author of historical fiction, CHRONICLES OF ANCIENT DARKNESS were her first - brilliant - books for children.
Click here to read more about Michelle Paver and The Chronicles of Ancient Darkness:
Her new series is called Gods and Warriors - find out more about it by watching the video below.
Author photo credit: Charles Shearn
---
Featured Books, with extracts by Michelle Paver
---