Did you know
At lovereading
4kids
you can download and read an opening extract and an online review of books by Richmal Crompton and hundreds of other authors
Children's Author 'Like-for-Like' recommendations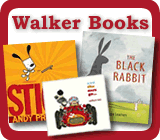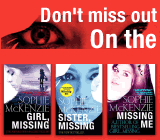 Need to send a gift?
Click to buy book vouchers
Richmal Crompton - Children's Author
---
Richmal Crompton was born at Bury in Lancashire, the second child of Reverend Edward John Sewell Lamburn, a teacher at the Bury Grammar School and his wife Clara (née Crompton). Her brother, John Battersby Crompton Lamburn, also became a writer, under the name John Lambourne, and is remembered for his fantasy novel The Kingdom That Was (1931).
Crompton attended schools in Lancashire and Derbyshire, including St Elphin's, a boarding school for daughters of the clergy in Warrington, Lancashire, and later won a scholarship to study at the Royal Holloway College in London, receiving a BA Honours degree in Classics. She also took part in the Women's Suffrage movement at the time. She returned to St Elphin's as the Classics mistress in 1914, and later, at age 27, moved to Bromley High School in south east London where she began her writing in earnest. Having contracted poliomyelitis, she was left without the use of her right leg in 1923. She gave up her teaching career and began to write full-time. She died in 1969 at her home in Farnborough in Kent. She was a close contemporary of Enid Blyton.
---
Featured Books, with extracts by Richmal Crompton
---
Loading other books by Richmal Crompton...