Prize winning books and pre publication extracts
April is always a particularly exciting time in the children's book market. The shortlist for two of the most important prizes were announced earlier today, so we have delayed our usual mid month email to get the news to you as soon as possible. We also have plenty of other exciting news too.

Stop Press.. Children's Prize winning shortlists
The Carnegie Award is for the year's best fiction and the Greenaway  for the best picture books and we have all the shortlisted books in our Prize Winners section. Gratifyingly, we have already featured a lot of the books and the whole shortlist makes impressive reading. On the Carnegie there are novels from established authors such as Frank Cottrell Boyce and Eoin Colfer through to a debut novelist Patrick Ness with his Knife of Never Letting Go. On the Greenaway shortlist you'll find a wonderful variety and range of illustration styles. We don't envy the judges' job in choosing the winners. Find out more today…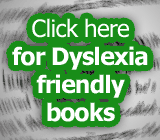 New category dyslexia-friendly books
Our 'reluctant' readers category, launched in 2008 was greeted with tremendous enthusiasm but we also received feedback from our members that we needed to go further. So, working with the charity Dyslexia Action and the publisher Barrington Stoke we have created a special section featuring 12 books for readers of around 9+ readers, but whose reading age is around 6+, and this is just a start. We will be adding to it as the year progresses and we hope it will become an invaluable resource for all those parents of children who are struggling with reading.
Start reading books before they are published
Our pre-publication area of the site is becoming increasingly popular as parents and children want to get ahead of the crowds by reading extracts of books before they are published.
This month we have 4 pre publication books including Revolver, the latest from Author of the Month Marcus Sedgwick

   

14+ A tense, psychological drama set in the snowy wilderness of the Arctic, where a boy confronts a stranger come to take revenge on his dead father.

Buy £7.49 Saving £2.50 (25%)

 

   

14+ Tense, shocking and deeply moving. This is the follow up to the award winning The Knife of Never Letting Go.

Buy £9.74 Saving £3.25 (25%)


   

9+ This is one of the most eagerly anticipated novels of 2009 it's a prequel to the brilliant Mortal Engine series. So why not check it out now. 
 

Buy £9.74 Saving £3.25 (25%)


   

11+ A topical thriller that captures the mood of the moment in terms of the controversial scientific advances that are becoming increasingly possible.
 

Buy £5.24 Saving £1.75 (25%)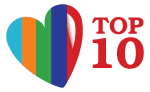 Find out what's hot this week!
Another new feature on the site is one that enables you to see which books other Lovereading4kids members are looking at. It's called our Top 10 and it updates every night with the ten most popular books on the site in the last week. Why not check it out on a regular basis to ensure you're not missing some gems that other readers have discovered on the site?
Don't miss some of April's highlights
Classic books make perfect gifts
And you're looking for the perfect gift then why not consider our superb range of Classics. Great to read aloud to children and enjoyed, by children and adults, time and time again. We have paperback classics from Penguin, some great value little hardbacks from Oxford and from Walker a sumptuous collection of illustrated paperbacks. Each month, we're adding to the list with newly released titles so check it out on a regular basis and add titles to your collection.
Great films come from Brilliant Books
Finally you may have seen that Neil Gaiman's book Coraline has been made into a film that is due for release on 7 May. So, why not read the book beforehand or try the graphic novel version to get the whole story.
Happy reading
PS – don't forget our competitions page – lots of goodies to giveaway this month.
Tags: alan gilliland, Alison Allen-Gray, book reviews, books for dyslexia, carnegie, children's classics, coraline, dyslexia books, fever crumb, free opening extracts, Gone, kate greenaway, lifegame, marcus sedgwick, Michael Grant, neil gaiman, pattick ness, philip reeve, pre publication, prize winners, revolver, The Amazing Adventures of Curd The Lion and Us! in the Land at the Back of Beyond, the ask and the answer, top 10