New Children's Books for June
Hi again from Lovereading4kids! Two great authors, both brilliant in very different ways, were born this month around 80 years ago – Maurice Sendak (of Where the Wild Things Are fame) in 1928, and Anne Frank, whose posthumously published diaries captured the world's heart, in 1929. But here's some more recent incredible books that you may not have heard so much about but we think you'll love…
Young Sherlock Holmes is our MEGA Book of the Month, the first in a new series of stories by Andrew Lane, a self-confessed super fan of the original Conan Doyle books. The first introduces us to the brilliant but troubled teenager who will one day grow into the sleuth we know and love! This series has the potential to get well and truly under the skin of 11+ year olds rather in the way Charlie Higson's Young Bond series has done. We think it will be huge.
There are also a blindingly brilliant range of other Books of the Month for June – pick a couple and you and your children are bound to be bowled over by the quality of writing.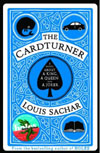 Louis Sachar is the award-winning mega-popular author who took the world by storm with Holes. He started writing in 1976 but didn't become a full time author until 1989 (that's perseverance for you). His latest compelling story is The Cardturner, a fantastically imaginative and romantic story about Alton and his blind, ageing uncle. Young readers are immediately attracted to Louis Sachar's novels for his great and unusual stories and for his exceptional understanding of some of the challenges of growing up. Discover more of his superb books today…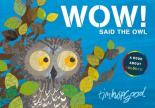 Tim had been talking about creating kids' picture books for years before he finally locked himself in a room and got round to making it happen. His stories are wonderfully imaginative, and his illustrations are a delightful mixture of different media and full of bold colours. Check out Tim's latest, Wow! Said the Owl and Tip Tap went the Crab.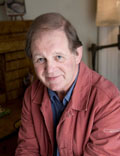 This month's Guest Editor is the former children's Laureate and storytelling genius Michael Morpurgo. His books inspire a love of reading in children and they have been turned in to films and West End stage shows so it seems fitting that Michael has chosen a list of books that have inspired him.
Find out more about his own books – two new ones published this month – and the ones that have inspired him…
A sweet and funny book about a girl who meets her brother for the first time, and he's taller than she expected – eight feet tall!

Buy £8.24 Saving £2.75 (25%)

This is a very thoughtful story about a girl trying to deal with grief and romantic confusion after her sister dies suddenly. Our pick so far this year for Debut of the Year.

Buy £5.99 Saving £2.00 (25%)

Poor old Lula is almost sweet 16 and never been kissed – this is a great book about teenage crushes, creeps, and cringe-worthy catastrophes.

Buy £4.49 Saving £1.50 (25%)

A mysterious and intriguing story about a young girl who sets out to discover the truth about her mother's tragic death and the 'sequel' to Wilkie Collins' Moonstone.

Buy £6.74 Saving £2.25 (25%)

A buddy novel of the highest – two mismatched friends help each other to become all they can be. Utterly compelling.

Buy £8.24 Saving £2.75 (25%)

Anthony Horowitz's reluctant teen superspy has been entertaining young readers for a decade, so to coincide with the paperback of Crocodile Tears perhaps now's the time for a new generation of book lovers to discover him as well as his existing ones. All the books have cool new jackets to celebrate the birthday and are as fresh and exciting as they were when they were first published – so why not get your children hooked on reading, with Alex Rider now!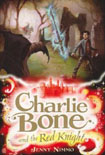 Charlie Bone and the Red Knight, the eighth tantalising episode of the series, is out now. So get ready for the finale and greatest adventure yet featuring the Welsh children with magical powers.
Find out more about the Red Knight series in our special section today…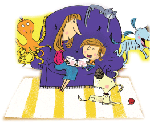 Usborne have released 15 new titles for children just starting their reading journeys. Each book in the series builds on the last taking early readers on an adventure to independent reading. With fantastic imaginative rhymes and pictures, and clever story formats so parents and kids can read together, these books may just get some children to really love reading. Try them now so your child is hooked on reading as they start their life at school in September.

If dad has been good this year – taking the kids to the park, doing his share of cleaning, and putting up shelves when he's been asked to – then why not reward him on Father's Day with a book!
Our top tip is Daddy Lost his Head, a fabulously surreal tale with illustrations by Quentin Blake.

We are pleased to present a new crop of books dedicated to outdoor adventures and city walks. Among them are Make it Wild, a book that shows how to use natural, renewable materials to make all kinds of cool stuff, and Adventure Walks for Families – both of them perfect as inspiration for leisure activities for all the family over half term and through the summer holidays.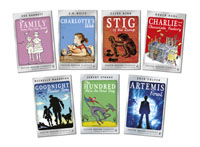 As part of Puffin's 70th birthday celebrations we're featuring some of their Puffin Modern Classics, one representing each of the seven decades.
These are timeless stories that have inspired generations of young readers, and will delight your children too! Why not cast your vote for your favourite Puffin Book – find out more in our Puffin Modern Classics section on Lovereading4kids.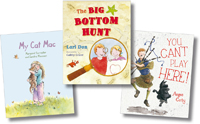 Scottish publisher Floris Books are passionate about creating beautiful books for 3+ readers. We have a selection of 3 this month. Find out more…
That should be plenty for you to be getting on with. With teenage crushes, supersleuths, knights and angels, there's scope for boundless summer adventures. Just visit Lovereading4kids and download some free Opening Extracts to see which your kids will love.
P.S Finally, there's just time to tell you that the Hay Literary Festival is on at the moment. There's a cracking line-up of authors as well as our very own Lovereading4kids editorial expert, Julia Eccleshare on 5 June. Click here to find out more about the event.
P.P.S – don't forget to check out the competition page – there's lots to win and a reminder too that with the Football World Cup in South Africa just about to start why not inspire the children over half term with some great football themed stories – there's something for every age.
Tags: alex rider, charlie bone, children's books, Daddy Lost his Head, Louis Sachar, Michael Morpurgo, not bad for, Out and About, picture kelpies, the cardturner, tim hopgood, usborne, very first readers, wow said the owl, young sherlock holmes