Thursday, January 15th, 2009

Happy 2009!
If the quality of children's books scheduled for publication in 2009 that we've so far read here is anything to go by then there's going to be no shortage of some terrific literature for the whole family to enjoy throughout 2009 and hopefully our expert guidance will help you to choose between them and in turn help your kids start the new year as you'd like them to go on – reading and learning and enjoying some dazzling stories.
But before going on to the January titles we've personally selected for you here at Lovereading4kids, first up is the winner of Costa Children's Book Award, which has just been announced. Michelle Magorian's Just Henry, according to the Costa judges 'is a soaring, uplifting warm bath of a book a wonderful roller-coaster of a story which we all absolutely loved'. At Lovereading4kids we've championed it since its publication back in May last year. Whilst on the subject of awards don't forget to take a peek at the shortlist for the Marsh Award for books in Translation.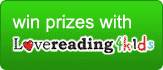 There's also a new category on the site where we've gathered all our free-to-enter competitions and prize draws; a one-stop shop for amazing give-away goodies!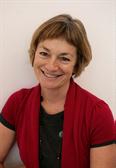 Author of the Month is the brilliant Chris Higgins, whose new story Love ya Babe gives a very astute insight into teenage troubles. Not only does Gabby have to put up with an outrageously embarrassing mum, troubled brothers, and friendship problems at school; but the arrival of a new baby sibling brings chaos to the whole family.

Then, by Morris Gleitzman, tackles a topic most children's authors would shy away from, following Felix and his friend Zelda as they witness the atrocities being committed by the Nazis in Poland in 1942. 9+ readers will be hooked.
Between Two Seas was a sensation in 2008 and one of our most successful debuts of the year. The Lady in the Tower (3760) is Marie Louise Jensen's second novel. A rich tapestry of 16th century life centred around Eleanor, a tomboyish young girl who is betrothed to be married, but would rather be riding horses and jousting.

Everything Beautiful is the eagerly awaited and brilliant second novel by the author of Notes from the Teenage Underground.
Numbers, by Rachel Ward, is a spooky story for teenagers about a girl who can tell the date people will die by the numbers that pop into her head. Waiting to go on the London Eye, she sees everyone in the queue has the same number – something terrible is going to happen…
there's The Bad Tuesdays 1: Twisted Symmetry. An action-packed novel about three street rat children who are being mysteriously pursued by two sinister organisations.Zelah Green – Queen of Clean by Vanessa Curtis deals with the serious subject of OCD by way of a charming tale about a girl coming to terms with personal grief and
The 13 Treasures by Michelle Harrison, is a gripping story about a girl who gets in trouble and is sent away from home because nobody believes she can see fairies.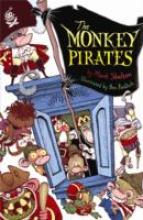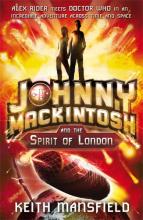 For 9+ year old boys there's Johnny Macintosh and the Spirit of London, by Keith Mansfield, in which a 13-year-old boy's life change forever when his computer, Kovac, detects an extraterrestrial signal.And for the girls, How Kirsty Jenkins Stole the Elephant is a brilliantly accomplished debut that packs a lot of punch touching as it does on family death and relationships. Finally for 7+ year olds, a mad-cap adventure, The Monkey Pirates, by Mark Skelton will take you on a ride through space in wardrobes in the capable or not so capable hands of some pirate monkeys searching for treasure.
Now to two special promotions:
Firstly, you probably can't fail to have missed the major TV drama of Anne Frank each day last week and if so, perhaps now is the time to read the full unabridged Diary. Secondly, we were so bowled over by Chains, which tells the story Independence who pursues her own fight for freedom during the American civil war, that we thought we would select a small number of titles that we feel will provide a terrific insight into a time and a place when slavery was the order of the day and in some places still is. So from Roman to contemporary times you're sure to find something that fascinates.
Finally, race headlong into the new year and keep ahead of the crowds, by discovering our latest exclusive Pre-Publication titles:
Henderson Boys – The Escape, is an exciting adventure by Robert Muchamore about child spies helping the British Secret Service win the war.
The Sandfather by Linda Newbery is a wonderful story about a boy searching for some grounding in life, and doing a lot of growing up along the way.
And Dogs, by Emily Gravett, is another awesomely satisfying picture book filled with gorgeous bounding canines of every sort – and a twist in the tail.
So download a few free Opening Extracts for your children and suss out which are going to get their 2009 off to an energetic flying start.