Tuesday, February 3rd, 2009
We have a veritable treasure trove of books to introduce to you this month, so much so we've been burning the midnight oil even more than usual to make our selection for you.
From the latest Prize Winners to some sensational Books of the Month, the most avid to the most reluctant reader will find something tantalisingly good. 
Author of the Month Siobhan Dowd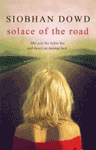 Author of the Month is the extraordinarily talented Siobhan Dowd, whose life was sadly cut short in 2007. We're featuring all four of her incredibly moving novels, including her last one, Solace of the Road that she finished writing just before her death and is published this month. Also, do take a peek at the Trust that has been set up in her memory www.siobhandowd.co.uk, to help disadvantaged children enjoy reading.
Photo credit Siobhan at Killarney, 2006: G. Morgan
To tie-in with all the excitement of the 200th anniversary of Charles Darwin's birth, we have a wide range of inspirational books to celebrate one of the greatest scientists ever to live, and the founding father of the theory of evolution.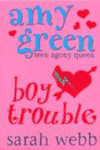 Discover a Debut Author today!
Why not 'discover someone new' by reading our Debuts of the Month? Damian Kelleher's Life Interrupted is a warm novel about a teenager facing the worst and surviving. Secondly, meet teenage agony aunt extraordinaire in Amy Green by Sarah Webb.

The overall winner of the prestigious Costa Award was announced a day or two ago. It rarely goes to the children's book category winner and sadly this year it didn't again. But just to remind you the children's category winner was Just Henry by Michelle Magorian, so if you've yet to take get a taster why not click here and read an extract of this soaring and uplifting book. Also in the world of forthcoming awards, you can discover all the books on the shortlist of the Blue Peter Book Awards right here.
Our choice for Books of the Month was an incredibly difficult decision this month with such a strong range of titles to choose from but we believe we've selected something to suit everyone's taste.
11+: Henderson's Boys – Robert Muchamore

An incredibly powerful and pacy adventure thriller about kids working for the British Secret Service during World War II by Robert Muchamore, the mega-bestselling author of the Cherub series.

9+: The Sandfather – Linda Newbery

This is a gripping read about a 13-year-old boy who is excluded from school and goes to spend a period of reflection on the coast with his aunt.

0-5: Dogs – Emily Gravett

A delightful picture book celebrating all kinds of dogs, big and small, stroppy and soppy, with a twist in its tail!

9+: Diary of a Wimpy Kid – Jeff Kinney

A New York Times bestselling series – part brilliant story, part blank journal for you to fill in, and part interactive game and there's a film starring the Wimpy Kid scheduled for release in 2010.

14+: Malice – Chris Wooding

Enter this terrifying parallel world if you dare! From the dramatic 3-D cover onwards, everything about Malice is original and just a little bit different. Cleverly told as both a novel and a graphic novel.

 

0-5: Matty Takes Off – Miriam Moss

A gloriously charming and funny picture book about a bear and his tidy house. Perfect for bedtime reading.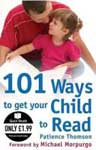 101 ways to get your child to read
Finally World Book Day is coming round again on 5 March, and publisher Barrington Stoke has teamed up with the Quick Reads initiative to bring out a wonderful new short book for parents entitled, 101 ways to get your child to read. It's full of great tips and we rate it highly.
I'm sure you'll agree there's plenty for your children to get their teeth into in terms of some wonderful reading so why not visit Lovereading4kids and select the books with them before doing anything else.