Friday, November 7th, 2008
Before kids had Mp3 players and PlayStations, they found many of their adventures in books. Now that some of the consumerism of the 21st century has been stripped away by the Credit Crunch, books are still here to enrich children's lives: inexpensive, imagination-firing brain food and a doddle to wrap!
So, here at Lovereading4kids, our minds have been working overtime on choosing from 1,000′s of children's books published this year, the ones that we feel will MAKE Christmas for the youngsters in your life. And to make your money go that little bit further we are now offering free UK postage on orders over £20 coupled with our 25% off the RRP.We have chosen some fantastic 'Must Read books of the year', Gifts and Stocking Fillers to whet the appetite, for all age ranges from toddlers to teens. Remember, you can download a free Opening Extract of every Featured Book to make sure it's right for the child before making that purchase. If teenagers would like to choose their own books tell them to check out our 'new gen' category on Lovereading.
Author of the Month David Almond: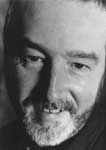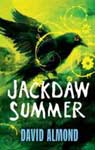 David Almond has the rare honour of winning Whitbread Children's Book Award. His novels, including Skellig and The Fire-eaters, have become worldwide bestsellers. And his brilliant new book, Jackdaw Summer, is out now. Read this and many of his older novels in our special Author of the Month section.
A bumper crop of great Books of the Month:


Anthony Horowitz's The Power of Five: Necropolis


the eagerly awaited 4th book in the series about five children with special powers fighting to save the world from evil



The Reckoning by James Jauncey


a thriller in which a teenage boy becomes entangled in murderous goings on


The Gruffalo Pop-up Theatre by Julia Donaldson

read the much-loved story, then open the pop-up stage and act out your own adventures, creating hours of fun

Young, Loaded and Fabulous by Kate Kingsley

two outrageously spoilt teenage socialites' position at the top of their school's social hierarchy suddenly comes under threat

  

Girls Are Best, Sandi Toksvig seeks to redress the injustices of history, and tells us about all the wonderful and fascinating ways females have changed the world

Dugald Speer's Spyology,  

thrilling stuff for any would be spies – this is a training guide packed with all sorts of secrets.

Fish in the Sky by Fridrik Erlings

a witty, literary novel about the trials and tribulations of a 13-year-old boy. Destined to become a classic

The Graveyard Book by Neil Gaiman   

a stunning novel about a child who finds safety from a murderer among the local graveyard's ghosts and ghouls

The Birthday Book   

a sumptuous collection of illustrated stories and verse by some of the very best authors
New writing talent – New Voices: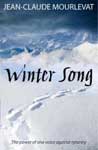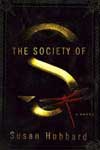 Fresh from our New Voices category, featuring the brightest talent from Walker Books, comes Winter Song by Jean-Claude Morlevat. This is a powerful story about courage and principle in the face of an oppressive government.
We also have a sneak preview of the December New Voice The Society of S by Susan Hubbard is about a young girl, Ariella, who discovers that everything she knew about her family is a lie, and a deep, dark truth lies beneath…

The kids weekly comic is back – the perfect present for Christmas:
The DFC is a weekly comic, packed with tons of high-quality, 100% entertaining stories from the world's best writers and artists. If you want to get a brilliant Christmas present in the bag for your kids, look no further than our exclusive Lovereading4kids subscription offers. And this month there's a brilliant prize draw to win signed artwork too.

Introduce your children to some classic stories:
And finally, more classics – condensed, retold, and beautifully illustrated – from the Real Reads initiative: this time your children can absorb themselves in imagination-shaping sci-fi with Frankenstein and The Lost World.
So, download some FREE Opening Extracts of some of these great reads, get your kids hooked on reading, and remind yourself why books make extremely special presents – to throw into the mix with all the hi-tech toys and gadgets this Christmas.