Friday, May 4th, 2012
Hey hey, welcome to May! This month we have virtual shelves full of great books to inspire your kids to lovereading. You could start by telling them that J. M. Barrie, creator of the ever-young Peter Pan, was a May baby. Born in 1860, a lonely child (the 9th of 10 siblings!), Barrie created a fantasy world that has captured the hearts of kids and adults ever since. Here's what else is new this month…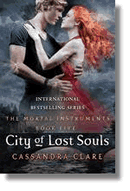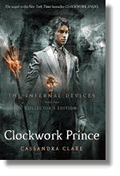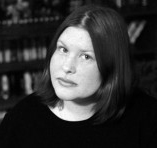 If your teens love reading and haven't discovered Cassandra Clare yet, now is a great time! The Tolkien and Austen lover is the author of two brilliant series. 'Infernal Devices' is a dark, dangerous and romantic urban fantasy in a Victorian London filled with vampires and werewolves. 'Mortal Instruments' explores an alternate, parallel world filled with shape-shifting demons. Fans of Twilight will think they've died and gone to Heaven! Get all of the books in these amazing series by visiting Lovereading4kids today.
Our bookshelf this month is packed with great reads for all tastes and ages. Get started now and find your kids a fabulous new adventure this month.
Plus for the fast-growing army of e-readers, don't miss our eBook of the Month, The Hunt by Andrew Fukuda (14+) - Hunger Games-type action-packed survival against the odds.
Get Competitive! Great chances to Win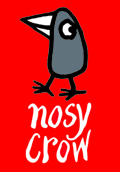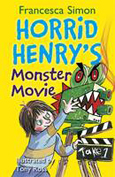 We've three great competitions this month. Tied into our section featuring the fabulous children's books of award-winning fledgling publisher Nosy Crow, 3 lucky winners can win an exciting selection of books and apps. Click here to enter.
PLUS! We also have 5 awesome brand new Horrid Henry T-Shirts to give away to coincide with the forthcoming publication of Henry's latest exploits – Horrid Henry's Monster Movie. Here's the link … Go there, do that and get the T-shirt!
And we have an 100 book give-away of Matt Dickinson's 11+ thriller Mortal Chaos to get readers in the mood for the release of his second, Deep Oblivion (published in June), which you can read an extract of in our Pre-Publication section today.
Whatever you do don't let your teenagers miss our MEGA Debut of the Month
Black Heart Blue by Louisa Reid (14+). A novel which packs a heart stopping punch. Sixteen year old twins Hephzi and Rebecca are about as different from each other as they could be. In this harrowing survival tale of family ties, hopes and dreams.
Below are our other top debuts for May:
(9+) Heartbreakingly beautiful, tender story of heartache and hope, doubt and courage, silence and song.
Download Extract
More info
Hooray! These delightful, classic and much-loved tales for kids aged 3+ have been re-launched in beautiful editions and we have loved getting to know them again! You'll be glad you clicked.
The Queen's Diamond Jubilee
Well, we couldn't ignore the Diamond Jubilee (Gawd bless yer majesty)! So, we have compiled a small selection of titles to celebrate. Our absolute favourite is Horrid Henry meets the Queen by Francesca Simon, which should really be called: 'The Queen meets Horrid Henry'! Sparks fly as you can imagine! …
Writing Competitions for Young and Old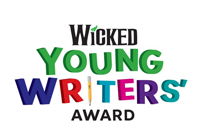 We love anything that inspires new talent and this month there are TWO great competitions for budding writers:
The Wicked Young Writers competition rewards creative writing by young people from the ages of 5 to 25 and is judged by former Children's Laureate, Michael Morpurgo. Visit the website to get started!

And for slightly older writers: the Times / Chicken House New Writers Award. An annual search for original ideas, a fresh voice and a story that children will love. Anyone who has written a novel for children aged 7-18 can submit a manuscript. Click here to find out more about entering.
See below for a bookshelf of previous winners and runners up who were also published by Chicken House.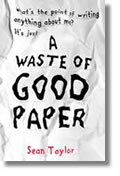 And finally, definitely worth a look … Sean Taylor, best known as an illustrator, has released his debut YA fiction title, A Waste of Good Paper (11+). Drawing from his own experiences, this is a searingly honest and touching work. Think The Curious Incident of the Dog in the Night-time.
Well, that's all folks! May in a basket! Scroll down to see more book recommendations in the age ranges you have said you are interested in. If you want to change them just log in to your account.
See you in June for some summer fun. Til' then, Happy Reading!